• Are you a Beginner or Intermediate player who is looking for a quality guitar teacher and mentor?

• Have you been playing the guitar for years but still feel like you're not playing at the level you want to?

• Are you tired of searching through YouTube videos and other internet sites that lead to confusion on playing guitar?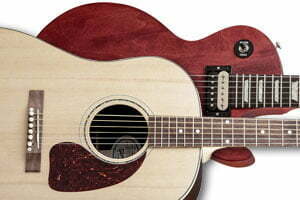 You Can Play the Guitar the Way You Have Always Wanted!
---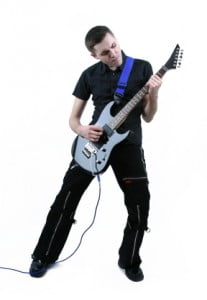 Without proper guidance, playing the guitar can be labyrinth of confusion that can lead to disappointment and frustration. The percentage of beginner guitar players that quit is extremely high and the saddest thing is that all most of these people needed was a good teacher and trainer.
Are you feeling lost in your Guitar playing and have more anxiety than enjoyment? If you feel this way, I know how you feel. Many other people have felt this way in the past. What I have found is that through proper instruction and guidance anyone can learn to play the guitar.
You don't have to become just another statistic. The good news is you are here and I can help you get on path to realizing the the guitar player you have always wanted to be. Get started with Slidell Guitar Lessons and take your first step on the path to guitar mastery success, first tell me about yourself.
Taking lessons with Josh has helped me to learn how to play cool strum patterns, and keep in rhythm. I now know many chords and can make up my own songs. I would tell anyone who wants to learn to play guitar to learn from Josh. He is the greatest teacher ever and makes the lessons fun. Matthew C.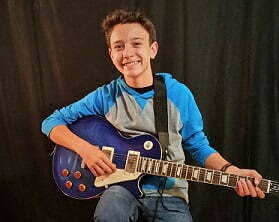 Josh has given me a working knowledge of the guitar and I am better for it. The concepts are explained simply and at my pace which makes for very enjoyable lesson time. My goal was to be able to learn scales quickly and know my guitar better and I'm definitely on my way to guitar proficiency. I recommend the lessons! Matt R.
Are you born with musical talent?

Most people have this misconception that being a great guitar player is something that you are born with. The fact is anyone who has the desire to learn and master the guitar can achieve it.

Can I play like my favorite Guitar player?

Have you ever pictured yourself playing your guitar effortlessly like a pro? Do you feel that this reality is out of reach? That could not be further from the truth.

How can I be a great player?

It takes proper coaching and instruction to guide a student to achieve their goals. Music concepts must be taught in the correct order in the correct amounts based on the students skill level. Doing this will avoid confusion and frustration allowing more enjoyment.
What sets me apart from the other teachers?
The single most important thing I do for students that other guitar teachers don't do is tailor the lessons to the individual. While making sure you have fun in your lessons, I will help you reach your goals through proven methods that get results. I will teach you the information you need to know, then I will train you in how to apply this knowledge directly to your playing.
The linear approach that most teachers use does not work well for 90% of students. We will tackle several areas of playing at the same time, but also in the appropriate amounts. This will allow you to learn at a faster and more effective rate.
I will create a Road Map for you to follow. I will show you what to practice, when to practice it, and even show you HOW to practice it. This will help you get results in your playing progress from day 1. I make sure that you will never be overwhelmed with too much information while I oversee your progress week-to-week.
I will teach you how to analyze your own playing so you can better identify problem areas that are holding you back. You can then isolate these targeted areas and become skilled in problem solving in your playing.
I'm in a band at my church and I knew I needed lessons because learning to play from YouTube wasn't going very far. I am way better playing the guitar in 4 months of lessons with Josh and now I know lots of chords and how to use them. Josh will teach you what you need to know!Joby W.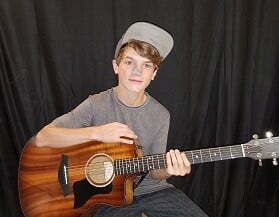 I have been in lessons with Josh for 5 months, after finding him online. I have been playing over 10 years and was just playing the same things over and over. Learning from magazines and you tube wasn't working and I had only one previous guitar lesson and didn't care for the teacher. I have a whole new interest in playing after taking lessons with SGL. I am really liking being able to understand music theory so that I can tie in all the things that I learn together. This is working well for me, I strongly recommend Josh!Clint C.
I have been taking lessons at SGL for about a year and I have come so far compared to taking guitar in high school. They only taught me songs in the high school class and didn't teach me how to actually play my own music. I have learned many chords and scales and how to apply them to real music. I can play lead guitar with other musicians now! I have had a lot fun in lessons and I am a much better guitar player.Tristan C.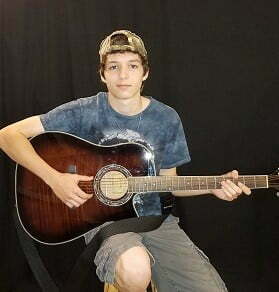 I customize your lesson content based on your goals. You can choose to focus on specific areas of the guitar, or let me choose an optimum learning path for you.
• Music Theory (chords, scales, arpeggios, etc..)
• Timing and Rhythm
• Proper Technique
• Secrets of Ear Training
• Transcribing your favorite songs
• Phrasing …just to name a few!
Other Skills Covered
• Effective Practice Routine
• How to Apply what you learn to real music
• Composition and Recording
• Improvisation
---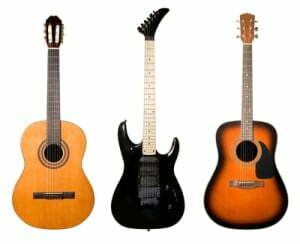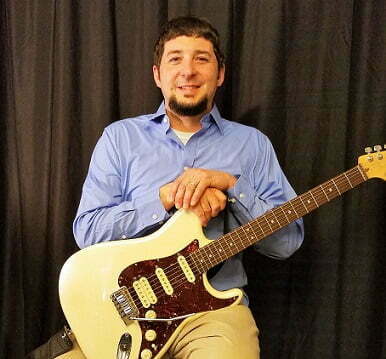 My name is Joshua Clayton. I have been playing guitar since I was 13 years old and I have a passion for teaching and coaching guitar players on how to master their instrument. I started Slidell Guitar Lessons to help teach and train any level guitarist using proven techniques to achieve specific goals, get massive results, and ultimately transform their lives!
After many years of struggle trying to teach myself, I eventually was trained by a master guitar teacher who helped me finally learn my way around my instrument. It gives me great pleasure to pass this information to aspiring guitar players.
With my ongoing membership in the "Elite Guitar Teachers Inner Circle", I will be bringing you the latest and most advanced teaching techniques available!
Don't wait, click the link below or call 

985-265-7172

and let's get you started on your path to guitar greatness!